Transfer from Siem Reap Airport to Hotel or Angkor
Siem Reap city is the gateway to the world-famous travel landmark Angkor Temples.  Therefore, it attracts tourists from all over the world and serves as a destination for historical exploration and adventure. Kindly check this article to make sure your Siem Reap Airport Transfer is rightfully chosen.
The Siem Reap International Airport situated 8 km away from the city center and 6 km from Angkor Wat. Approximately it will take about 20 minutes to transfer from Siem Reap Airport to downtown.
You can take a Tuk Tuk driver or airport taxi upon arrival at Siem Reap airport, however, it would be much prudently to book a private transfer with meet and greet service in advance.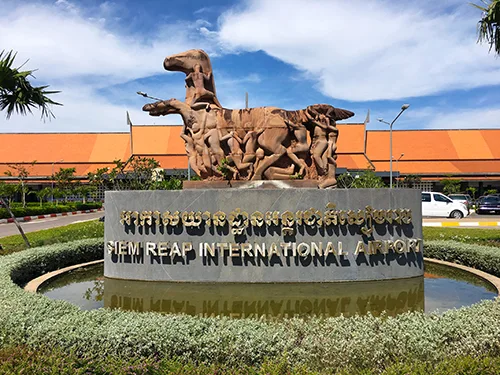 Available services for this destination:
 Economy Taxi  from Seim Reap Airport to the City
 Comfort Class  Seim Reap Airport Transfer to the City
 Private Minibus  Shuttle from Seim Reap Airport to the City
 Premium Class Minivan from Seim Reap Airport to the City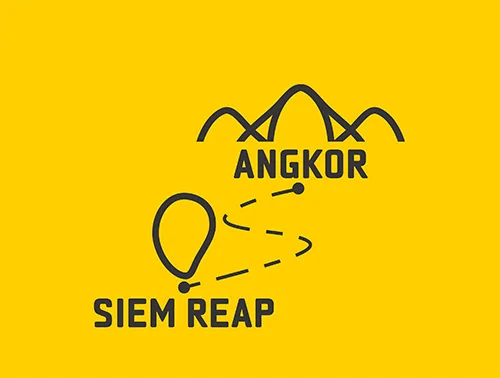 In addition, for travelers with limited time, who plan to take an Angkor tour directly from the airport, will be meaningful to book a private car driver with pick up from Siem Reap Airport.
Transfer from Siem Reap Airport to Battambang
Battambang is one more tourist destination in Cambodia. It's an old colonial town with beautiful nature. Therefore it mostly attracts travelers for eco-tourism and country lifestyle. Battambang has its own airport however, it doesn't handle international regular flights. The airfield is used for small aircraft. So the closest international one is Siem Reap Airport. It's located at a distance of 160 km (100 miles) and it will take about 3 hours to get from Siem Reap Airport to Battambang. Choose your suitable vehicle for this ride depend on your needs: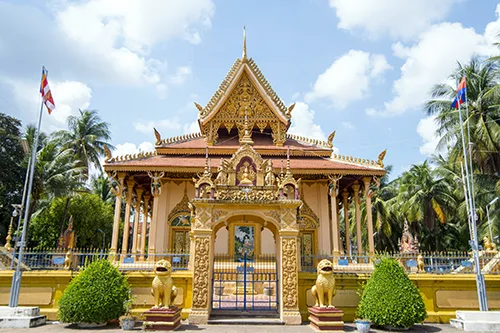 Economy Taxi  from Phnom Penh Airport to Sihanoukville City or Port
Comfort Class  Transfer from Phnom Penh Airport to Sihanoukville City or Port
Private Minibus  Shuttle from Phnom Penh Airport to Sihanoukville City or Port
Premium Class Minivan from Phnom Penh Airport to Sihanoukville City or Port