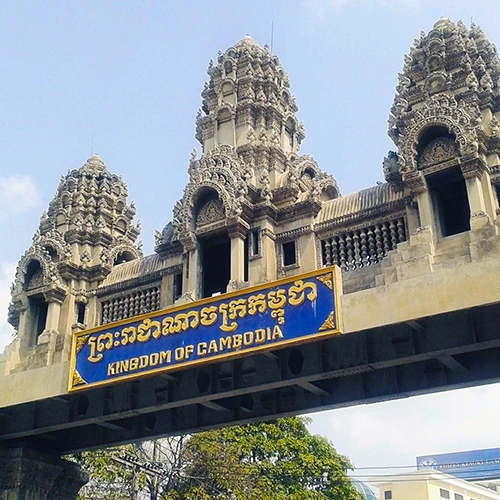 TRANSFER TO THAILAND AND VIETNAM ACROSS LAND BORDER
There are 2 popular land border checkpoints with Thailand (Koh Kong border and Poi Pet border)
And 2 land border checkpoints with Vietnam ( Ha Tien border and Moc Bai – Bavet border)
We are ready to organize transfer from Cambodia to any destination in Thailand or Vietnam or back.
CHANGE OF TRANSPORT AT BORDER
You should note, that there is no direct land transport between Cambodia – Thailand and Cambodia – Vietnam due to differences in traffic rules and law.
The first driver will ride you directly to the checkpoint. After crossing the border another driver will meet you with a nameplate, and ride to your final destination.
To check availability and rate kindly send us a request via the contact form or contact us any convenient way.