Transfer from Sihanoukville Airport to Hotel or Port (Ferry Pier)
At present, there are not many options to transfer from Sihanoukville airport. It doesn't connect by train and missing public transport. Fortunately, the prices for private transportation are not so high. You can grab a tuk-tuk upon arrival, however, it is not a proper vehicle for such a long distance. Private Sihanoukville Airport Transfer by taxi is a featured one.
Sihanoukville city is the most developing city in Cambodia. Formerly known as a backpacker's tourist spot, nowadays it is the main resort city in the country with a growing number of luxurious hotels and Casinos. Therefore, it attracts travelers and investors from all around the world. While a significant amount of information on destroyed roads and infrastructure in Sihanoukville could be found on the internet, we are happy to inform you that at the moment of 2021 all road works and infrastructure development have been completed.
Sihanoukville International airport is located at a distance of 20 km (12 miles) from Sihanoukville center. Today, transfer from Sihanoukville airport to the city will way through stunning new seaside road and would take from 20 to 40 min.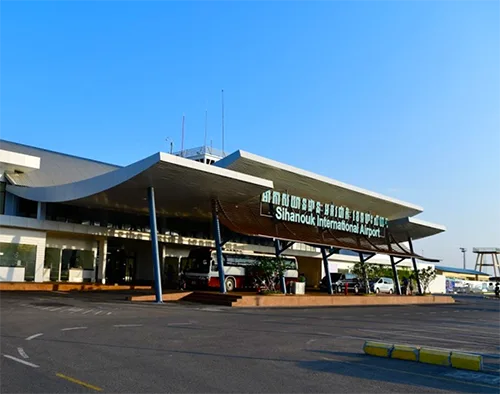 Available services for this destination:
Economy Taxi  from Sihanoukville Airport to the City or Port (Ferry Pier)
Comfort Class  Sihanoukville Airport transfer to the City or Port (Ferry Pier)
Private Minibus  Shuttle from Sihanoukville Airport to the City or Port (Ferry Pier)
Premium Class Minivan from Sihanoukville Airport to the City or Port (Ferry Pier)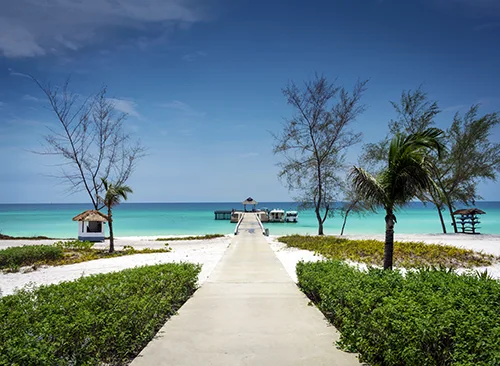 How to Get to Koh Rong Island from Airport?
For travelers planning to spend their vacation on Cambodian islands, strongly recommended flying direct to Sihanoukville airport whenever it is possible. After that, you need to take a transfer from the airport to Sihanoukville port or ferry pier (The Serendipity Pier). There are several share ferry companies with a regular schedule. If you prefer an individual and comfortable transfer, then you can book a private speed boat to Koh Rong and Koh Rong Samloem.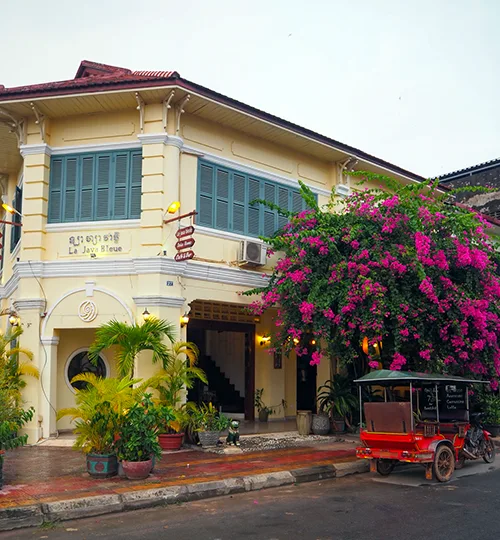 Transfer from Sihanoukville Airport to Kampot and Kep
Southern Provinces Kampot and Kep are popular travel destinations in Cambodia, especially for western tourists. These provinces do not have airports and the closest one is Sihanoukville International Airport. Kampot city is located 80 km (50 miles) away from Sihanoukville airport. The Kep city is 20 km further. Therefore it's preferable to fly to Sihanoukville, rather than Phnom Penh, if you heading to Kampot and Kep provinces. Sihanoukville airport transfer to Kampot and Kep will take about 2-3 hours.
Economy Taxi  from Sihanoukville Airport to Kampot or Kep
Comfort Class  Transfer from Sihanoukville Airport to Kampot or Kep
Private Minibus  Shuttle from Sihanoukville Airport to Kampot or Kep
Premium Class Minivan from Sihanoukville Airport to Kampot or Kep